No, NOT REALLY.
Spamming today is impossible. :D But since today has been all about Macros, starting with that
L IS ALIVE
that I can't get enough of, my life had been full of whatevers today. So as much as I want to put every macro I've seen today, I could only do it once for Leeteuk. Will be posting 10 macros
only
. 10 full of
AMAZING
and
AWESOME
faces (and ideas) of Angel Leeteuk that deserve to be spazzed for days or even weeks. I seriously needed to force myself to move on to the next photos as I stare forever at the angel's face. Literally, I gasped the whole time.
NOT MINE NOT MINE NOT MINE
credit: sj-world.net
#1
ME WANTS!!
#2
DIFFICULT LEETEUK REJECTS
#3
SO FUNNY LEADER :: ANGEL WATCH OVER US
#4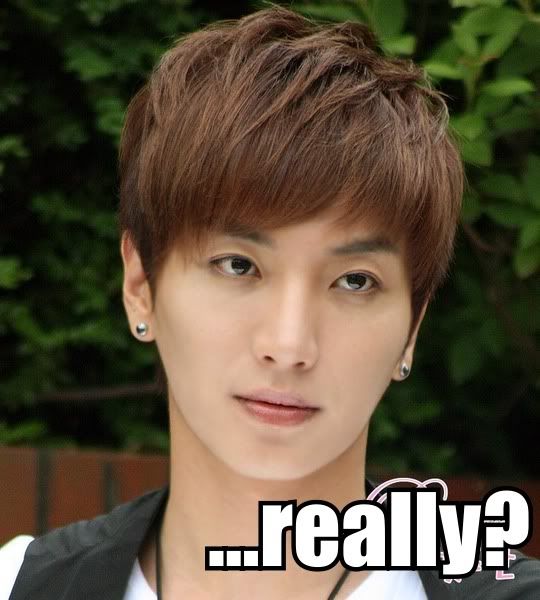 THIS FACE <3
#5
OH MY GOD. THEY'RE COMING! THE BEAUTIFUL FACES <3
#6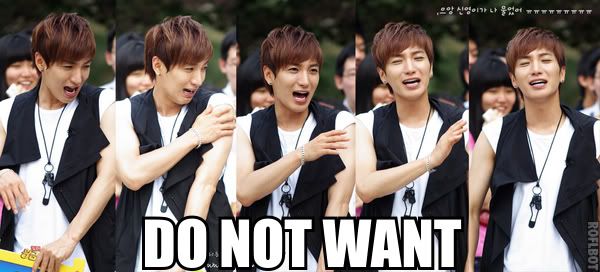 NO ONE TOUCHES
MY
LEETEUK
#7
THE BEAUTIFUL
ME
SHOULD RELAX - TEUKIE
#8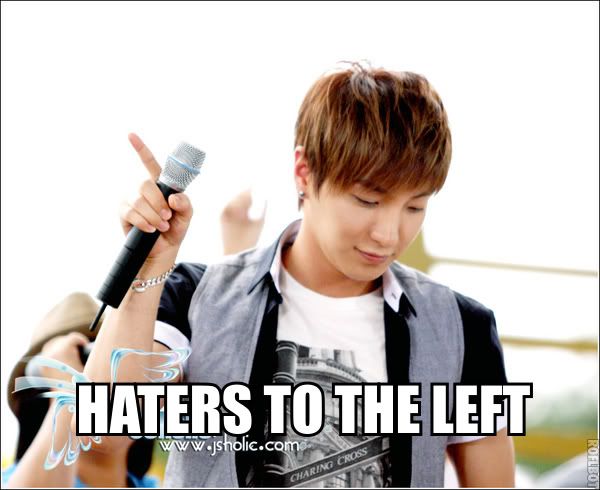 GET LOST
DANG
YOU
#9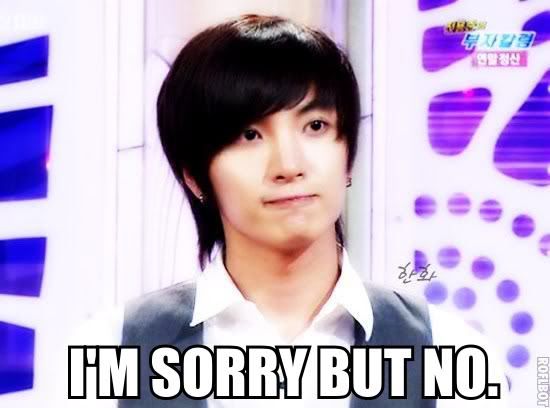 THE "
YES
" IS JUST FOR
NAJ
GAD
MAJOR SPAZZ
ON THIS ONE.
LIP BITING + ANGEL FACE + BLACK HAIR = PERFECT LEETEUK

#10
I KNOW, NOT A MACRO BUT STILL
DANGEROUS LEETEUK,
I'M AFRAID OF NO DANGER!
There.
Sorry for the ALL CAPS comments. IT CAN'T BE HELPED. COMMENTS CANNOT BE DISABLED AT THE MOMENT. I AM FEELING TOO MUCH AWESOMENESS IN ME. FLOATING IN THE AIR LIKE CLOUDS. BREATHING ANGEL'S BREATH. SEEING STARS SO CLOSE FOR THE FIRST TIME. AND AN ANGEL THUMPING ACROSS MY CHEST.
Gah~ TOO MUCH OF BEING A LEETEUK BIAS. SO MUCH LOVE FOR LEETEUK LET OUT FOR THE FIRST TIME.
WHY SO DEEPLY IN LOVE WITH THE ANGEL?
I AM SO HAPPY.
Shiawase desu
. <3

There's a feeling of a 2nd part coming.
Current Mood:
loved
Current Music: Sunny